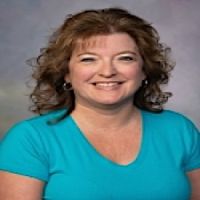 MT. VERNON HIGH SCHOOL DAILY BULLETIN
Thursday, April 6, 2023 - Maroon Day
TO THE STUDENTS:
JUNIORS: Be watching for an email to vote on your 2024 Graduation Announcements. Voting will close today at 3pm
SENIORS: Reminder every Senior MUST order a new cap and gown if you are planning on participating in the graduation ceremony. Place your order online at www.jostens.com or speak to Josten's Rep today during lunch.
The Naval Academy is having a meeting at Memorial for all students that are interested in joining.The meeting will be held at Memorial in the Media Center on April 11th at 6pm.
April 29, 20223 - Prom at USI in Carter Hall from 8:00pm-11:00pm. Tickets will be sold 3 weeks prior to prom and tickets will be $30 each. Prom tickets will be sold April 11-21. They are $30 each. If you are taking a guest that does not go to MVHS, you must have a guest date form signed before you can purchase your prom tickets. Tickets will be sold before after school in Mrs. Hobgood and Mrs. Walter's rooms. The last day to purchase prom tickets is April 21.
All students who have applied for NHS membership should have received an email indicating the status of their application. A response to this email IS required. Any student who applied for NHS membership, and did NOT happen to receive a notification email, should email Mr. Bacon immediately. There is a deadline for response by this Friday, April 7th.
Seniors in Key Club please check your email for a google form titled "Senior Recognition 2023". Please fill out the form to be recognized at the May Key Club Meeting.
ACTIVITIES for the WEEK of 04/03/23 - 04/06/23
Thurs 04/06
4:30 PM Boys Golf (V) vs. Harrison & Day School
4:30 PM Girls Tennis vs. North Posey
5:30 PM Softball (V) @ Boonville
5:30 PM Baseball (V) @ Boonville
6:30 PM Softball (JV) @ Boonville
Fri 04/07
5:30 PM Girls & Boys Track & Field (V) @ Princeton
Sat 04/08
Rain Date Girls & Boys Track & Field (V) @ Princeton
9:00 AM Boys Golf @ Vincennes Lincoln (Cypress Hills GC)
10:00 AM Girls Tennis @ Tell City
12:00 PM Baseball (JV) vs. Evansville Christian
12:00 PM Softball (V) @ Washington
1:30 PM Softball (JV) @ Washington
Sun 04/09
LUNCH MENU for the WEEK of 04/03/23 - 04/06/23
Thursday- Stromboli w/fries
Friday- NO SCHOOL
#WEAREMV