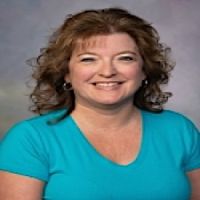 MT. VERNON HIGH SCHOOL DAILY BULLETIN
Monday, October 18, 2021 Gray Day
TO THE STUDENTS:
This week October 18-22, there will be a school wide book drive where all students can bring in gently used books to donate to Little Free Libraries around Mt. Vernon. This book drive will only last until Friday, so bring your books in as soon as possible. You can place your books in the boxes in the front foyer, main office, Mr. Ungetheim's room, and Mrs. Delancey's room.
October 25th - October 29th is Red Ribbon Week. This week is designed to be an awareness campaign that gets information to the general public about the dangers of drug use. Students please wear red all next week in support of Red Ribbon Week. There will be an awareness table set up during lunch on Monday, October 25th - please stop by on your way to the main gym after lunch.
Art Guild Members - We will have a meeting tomorrow at 7:30 am and Work Day after school tomorrow until 4:30 in Mrs. Glaser's room F104. We are working on Halloween and the Fall Art Camp.
MVHS ACTIVITIES for the WEEK of 10/18/21 - 10/22/21
Monday 10/18
3:30 PM Spell Bowl - Room B105
6:30 PM Boys Tennis Banquet - Café
7:00 PM Fall Vocal Music Concert
Tuesday 10/19
5:30 PM Cross Country Banquet - Café