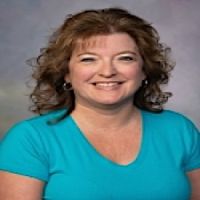 MT. VERNON HIGH SCHOOL DAILY BULLETIN
Thursday, January 13, 2022 - Maroon Day - Club Schedule - Club Cluster #2
TO THE STUDENTS:
TeenPower Club will NOT meet today.
Homecoming is just around the corner on January 29. If anyone is not interested in being on the homecoming court ballet email Mrs. Block before the end of the day on Friday 01/14/22.
NO after school detention for the remainder of this week.
If you order T-shirts from the Art Guild/Fine Arts Academy online store please see Mrs. Glaser and F104 to pick up your order.
Mount Vernon Junior High Pool Instructor: Lynn Sims Recertification: February 14 & 15 $100 5:30-8:30 Class #1: February 16,23,28 $165 March 2, 7, 9, 14, 16 5:30-8:30 Class #2: February 17,22,24 $165 March 1, 3, 8, 10, 15 5:30-8:30 To sign up, contact: culley-simspl@mvschool.org
The National Honor Society will be meeting this Thursday, January 13 at 7:30 am in the PAC. All members are expected to be in attendance. Please see Mr. Riedford or Mr. Wheaton before the meeting if you have a conflict and you can not be at the meeting.
Anyone interested in running track this spring and is not in a winter sport can attend preseason workouts beginning Monday and Wednesday of next week. Workouts will be from 3:15-around 4:30pm. All athletes not in a winter sport should change in the locker rooms behind the weight room. We will meet at the benches outside of the football/wrestling locker rooms. Please see Coach Wagner or Coach Snodgrass if you have questions.
There will be a meeting during the READ period on Tuesday, January 11th for all girls interested in playing softball. The meeting will be held in the auxiliary gym. Please contact Coach Spindler with any questions.
MVHS ACTIVITIES for the WEEK of 01/010/22 - 01/16/22
Mon 1/10
Tue 1/11
5:30 PM Basketball (Girls JV/V) vs. Tecumseh
6:00 PM Basketball (Boys Fr) vs. North - Aux gym
6:15 PM Swimming & Diving (Co-Ed V) @ Harrison (Deaconess Aquatic Center)
Wed 1/12
6:00 PM Destiny Morgan Athletic Signing - Athletic Foyer
Thu 1/13
5:30 PM Swimming & Diving (Co-Ed V) vs. Boonville Canceled
Fri 1/14
11:00 AM IHSGW Girls State Wrestling Finals - Kokomo HS
6:00 PM Basketball (Boys JV/V) @ Southridge
Sat 1/15
9:00 AM Wrestling (Boys V-2) @ Carmi (IL)
9:00 AM Wrestling (Boys V-1) @ Gibson Southern/North Canceled
1:00 PM Basketball (Girls JV/V) @ Heritage Hills
5:30 PM Basketball (Boys JV/V) vs. Memorial
MVHS LUNCH MENU for the WEEK of 01/10/21 - 01/14/22
Monday- Chicken Patty/ NO FRY DAY
Tuesday- Hot Ham & Cheese w/fries
Wednesday- Chicken Smackers/ NO FRY DAYThursday- Loaded Baked Potato/ NO FRY DAY
Friday- Beef Nachos/ NO FRY DAY