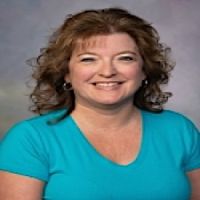 MT. VERNON HIGH SCHOOL DAILY BULLETIN
Tuesday, February 22, 2022 - Maroon Day
TO THE STUDENTS:
We are so proud of our choral students who participated in the ISSMA State Solo & Ensemble contest in Indianapolis this past weekend. Jaycee Jarvis received a gold rating for her solo performance. Renee Bippus and Julia Kingery both received distinguished gold for their solos. This means that their solos were at the top of the gold rating! Congratulations, ladies!
If anyone is interested in participating on the Unified Track & Field team for the upcoming season, please attend the informational meeting this Wednesday, February 23rd in the Media Center at 7:45am. Contact Mr. Ungetheim for more information
MVHS ACTIVITIES for the WEEK of 02/21/22 - 02/27/22
Mon 2/21
School Closed - Presidents Day

Tue 2/22
6:00 PM Basketball (Boys JV/V) vs. Bosse
Unified Basketball Game & Special Olympics Dance Performance

Wed 2/23

Thu 2/24
6:00 PM Basketball (Boys JV/V) vs. South Spencer - Senior Night

Fri 2/25
5:00 PM Swimming & Diving (Boys V) - IHSAA State Prelims - IU Natatorium

Sat 2/26
TBD Drumline & Guard Competitions @ Lafayette
2:00 PM Swimming & Diving (Boys V) - IHSAA State Finals - IU Natatorium
LUNCH MENU for the WEEK of 02/21/22 - 02/27/22
Monday- NO SCHOOL
Tuesday- Grilled Chicken Patty/ NO FRY DAY
Wednesday- Chicken Pot Pie/ NO FRY DAY
Thursday- Teriyaki Nuggets/ NO FRY DAY
Friday- Stromboli w/ fries
#WEAREMV