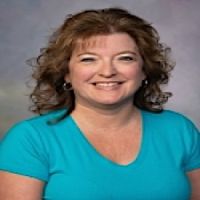 MT. VERNON HIGH SCHOOL DAILY BULLETIN
Friday, April 29, 2022 - Gray Day - Altered Schedule - Talent Show
TO THE STUDENTS:
Today at the 1:50pm students should report to their coordinating groups. No backpacks are allowed in the PAC. You will sit in the coordinating group in the PAC with your coordinating group teacher and attendance will be taken.
All seniors should report to the PAC on Monday, May 2, at 11:00 am
SENIORS:
If you are planning on participating in the graduation ceremony you MUST order a cap & gown! Using past graduates' cap and gown is not allowed. If you don't know if you have ordered a cap & gown, please stop by the counseling office and check with Mrs. Martin.
Reminder:
Mandatory Graduation Practice for Seniors 8:05 a.m. Monday, May 23rd
2022 Graduation Commencement 7:00 p.m. Friday, May 27th seniors must report to the auxiliary gym no later than 6:30 p.m.
CONGRATULATIONS to the following:
Boys Varsity Golf beat Evansville Reitz Memorial 191-195 Mt. Vernon defeated the Reitz Panthers 191-195 at Helfrich Hills. Dru Henderson led the Cats with a 43 ( medalist), Alex Carlisle 44, Mack Conyers 52 and Max Hamrick 52.
MVHS ACTIVITIES for the WEEK of 04/25/22 - 04/29/22
Fri 4/29
2:00 PM Talent Show - PAC
4:00 PM Tennis (Girls V) @ Reitz (Barker Ave. Sports Complex)
5:30 PM Baseball (Boys JV) @ Evansville Christian
5:30 PM Baseball (Boys V) vs. Mt. Carmel
5:30 PM Track & Field (Co-Ed V) - Mt. Vernon Invite
Sat 4/30
11:00 AM Baseball (Boys JV/Fr)) @ Castle
10:00 AM Tennis (Girls V) @ Forest Park
10:00 AM Softball (Girls V/JV) @ Heritage Hills
11:00 AM Baseball (Boys V) Vs. Reitz
LUNCH MENU for the WEEK of 04/25/22 - 04/29/22
Friday- Hot Ham & Cheese w/ fries
#WEAREMV