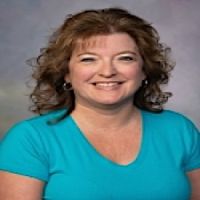 MT. VERNON HIGH SCHOOL DAILY BULLETIN
Tuesday November 29, 2022 - Gray Day
TO THE STUDENTS:
TODAY: Josten's Class Ring Delivery 11:00 am - 1:00 pm at the entrance to Aux Gym during lunch.
THIS WEEKEND: Swim club is in need of volunteers to help work the swim meet this weekend. Could you help publicize this for any groups that need volunteer hours? Email coach Erinn Jankowski if interested: Saturday 12/03/22 (7:00 am - 1:30 pm) & (1:00 pm - 6 pm) Sunday 12/04/22 (7:00 am - 12:00 pm) & (12:00 pm - 4:00 pm)
Are you interested in making Game Days more fun for our home crowds and more difficult for opposing teams? Then come be a part of MV Pep Club-- $10 will get you a T-shirt and free admission to all home sporting events for the entire school year! ALL students are encouraged to participate and join Pep Club so that we create an ALL IN experience for all of our home games throughout the year. This Thursday morning at 7:15am we will meet to discuss the theme and prepare for the North Posey boys basketball game for Friday evening. Bring your friends and come join us for FREE breakfast! See Coach Lopez with any questions.
December 6th, 7th and 8th auditions for the Spring musical, Cinderella. Sign up sheet in the choir hallway. Band and Choir Christmas Concert on December 5th at 6:30pm in the PAC.
"Looking for a job? Look no further than the help wanted board in front of the office for possible job opportunities."
December 3rd Winter Formal - MVHS Cafeteria (7pm-11pm) Tickets will be sold Wednesday 11/30, Thursday 12/01 and Friday 12/02 during lunch this week. They will be $20. If you have a guest that is not a MVHS student, please get a form from the counseling office and return it completed to the main office. Your guest will not be able to attend if the form is not approved before purchasing their ticket.
April 29, 20223 - Prom at USI in Carter Hall from 8:00pm-11:00pm. Tickets will be sold 3 weeks prior to prom and tickets will be $30 each.
Donation drive for Evansville's YWCA. The YWCA provides services for domestic and sexual violence and housing for women and girls. Some ideas to donate to the YWCA are body wash/gel, bath towels and washcloths, shower loofah balls, Clorox wipes, fuzzy blankets, new bed pillows, arts and crafts kits for kids, copy paper, deodorant, razors, laundry hampers, fuzzy socks, bandaids, Play-Doh or slime. The items can be dropped off at Mr. Ungetheim, Mr. Bacon, or Mr. Krizan's room until December 9."
Altered Schedule Dates for December (subject to change) Thursday, December 1st - Club Schedule - Cluster #1 Wednesday, December 7th - Club Schedule - Cluster #2 Wednesday, December 14th - Club Schedule - Club Schedule - Khan Academy (Math)
CONGRATULATIONS:
Boys Varsity Wrestling beat Apollo High School 48-28. Wildcats open the season with a controlled victory over Apollo. Led by falls from Maddox Suits, Colten Schneider, Zack Bulkley, Ethan Yarber, and Hunter Elderkin.
MVHS ACTIVITIES for the WEEK of 11/28/22 - 12/3/22
Tuesday 11/29
11:00 AM - 1:00PM Josten's Class Ring Delivery - Entrance to Aux Gym
5:30 PM Basketball (Girls JV/V) vs. Princeton
6:00 PM Wrestling (Boys JV) @ Reitz Invitational
6:00 PM Wrestling (Girls V) @ Reitz Invitational
Wednesday 11/30
Thursday 12/1
5:30 PM Swimming & Diving (Co-Ed V) vs. Central/North
Friday 12/2
6:00 PM Basketball (Boys JV/V) vs. North Posey
Saturday 12/3
10:00 AM Basketball (Girls JV/V) @ Pike Central
7:00 PM Winter Formal - sponsored by MVHS Band Boosters
LUNCH MENU for the WEEK of 11/28/22 - 12/03/22
Tuesday- BBQ Pulled Pork Sandwich/ NO FRY DAY
Wednesday- General Tso's Chicken/ NO FRY DAY
Thursday- Beef Nachos/ NO FRY DAY
Friday- Stromboli w/ curly fries
#WEAREMV