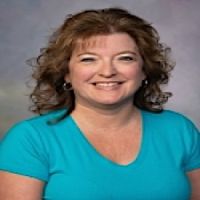 MT. VERNON HIGH SCHOOL DAILY BULLETIN
Monday, December 6, 2021 - Maroon Day
TO THE STUDENTS:
Bus 3 will be driving Bus 44 until further notice.
Seniors: If you are planning on walking at graduation you must order a new cap & gown from Jostens at www.jostens.com
Seniors need to stop by the Counseling Office and verify their name that will be printed on their diploma.
Appeals for Credit announcement
Students who have missed 7 or more days per class must appeal for their credit. Forms are now available in the counseling office. It is the responsibility of the student to pick up the forms, fill out the student portion and give it to your teachers. Forms must be turned in by Monday, December 13. If you fail to appeal, you will automatically lose your credit for that class. If you have questions, please speak with Mr. Fischer.
The National Honor Society will be having their Christmas breakfast this Thursday morning December 9 at 7:30 in the cafeteria foyer. All members are expected to be in attendance and a reminder to bring in your canned food items. Please let Mr. Riedford or Mr. Wheaton know before the meeting if you have a conflict and can not attend.
MVHS ACTIVITIES for the WEEK of 12/06/21 - 12/10/21
Mon 12/6
6:00 PM Football Banquet - Café
Tue 12/7
5:30 PM Basketball (Boys Fr/JV) @ Gibson Southern
5:30 PM Basketball (Girls JV/V) vs. Mater Dei
Wed 12/8