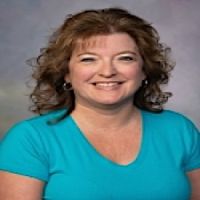 MT. VERNON HIGH SCHOOL DAILY BULLETIN
Thursday, October 20th - Maroon Day
TO THE STUDENTS:
Financial Aid Night tonight at 6:00 pm, in the Media Center. A financial aid representative will be here to explain the FAFSA process and answer questions from students and parents.
"National Honor Society members should check their email for an officer ballot. The ballot needs to be completed by this Friday."
There is a coat drive going on in the Media Center. Please bring your gently used coats to the donation box.
Picture Retake Day has been rescheduled to Tuesday, October 25th
The senior ceiling tile painting day is November 5th from 11am-6pm. Forms to attend the event are now in Mr. Krizan's room to be picked up. This form must be filled out and turned in to Mr Krizan by Friday, October 21 in order to participate.
Don't be scared! You've got time to order Boo grams! Student Council will be selling Boo Grams October 17-28 every morning in both foyers and Monday, Wednesday, and Friday during lunches. Grams are $1, and will be delivered on Halloween.
Friday night is the 1st round of Football sectionals and we are hosting Owen Valley with kick-off at 7:00 PM. Tickets are $7 and MVHS passes (including all-season passes, punch passes and athlete sport passes) WILL NOT be accepted.
"Freshman Academy field trip forms are due by next week. Don't delay, turn yours in today. Extra forms beyond the two you've already been given can be picked up from Mr. Bacon, if you use people skills."
MVHS ACTIVITIES for the WEEK of 10/17/22 - 10/21/22
6:00 PM Financial Aid Night - Media Center