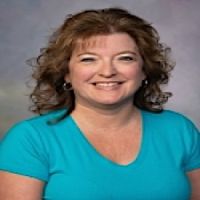 MT. VERNON HIGH SCHOOL DAILY BULLETIN
Tuesday, September 12, 2023 - Gray Day
STUDENTS:
Wednesday, the eSports team will meet in the eSports room upstairs during the reading period.
Jostens will return to school on Thursday, September 14th during lunch periods for Celebration Day to take orders and hand out gratitude rings
Friendly reminder of the upcoming NHS meeting this week, on Thursday, 9/14/23, at 7:30am in the media center. Agenda items will include voting for officers, turning in any forms for service completed since the last meeting, and other upcoming opportunities for group service projects. As always, attendance is expected. Students needing to miss school-related events must contact either Mr. Bacon or Mr. Bethel prior to next Thursday to discuss the absence.
2023 Homecoming is this week! The spirit days are:
Monday- Moody Monochromatic Monday: Dress in all black, grey, or white
Tuesday- USA Day: Dress in red, white, and blue
Wednesday -On Wednesday we wear pink
Thursday- Camo Day: We are hunting for a win against forest park
Friday Class Colors: Show your wildcat pride by wearing your class colors
Freshmen - Red
Sophomores - Purple
Juniors - Pink
Seniors - Blue
The game theme is Neon Glow Party! The dress code still applies throughout spirit week.
Mt. Vernon High School Upcoming Events for Pictures