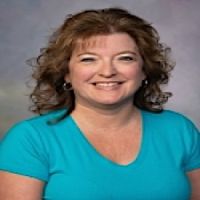 MT. VERNON HIGH SCHOOL DAILY BULLETIN
Wednesday, March 15, 2023 - Gray Day
Club Schedule - 2nd Cluster
TO THE STUDENTS:
The Booster Club will not meet today.
All seniors wanting to participate in this year's Senior vs. Faculty Basketball game should sign up in Mr. Krizan's room (B105).
SENIORS - Please check your email for a form to submit your photos for the senior video. The form must be completed before March 24, 2023 in order to have your responses in the video! If you need to have your photos scanned, please see Ms. Block in room B111. Please remember, ALL photos must be school appropriate!
SENIORS: Reminder every Senior MUST order a new cap and gown if you are planning on participating in the graduation ceremony. Place your order online at www.jostens.com
SENIORS: Josten's will be delivering graduation product orders on Monday, April 3rd from 10:00 am - 1:00 pm in the cafeteria commons.
April 29, 20223 - Prom at USI in Carter Hall from 8:00pm-11:00pm. Tickets will be sold 3 weeks prior to prom and tickets will be $30 each.
MVHS ACTIVITIES for the WEEK of 03/13/23 - 03/17/23
Wed 3/15
6:00 PM Boys Basketball Banquet - Café
Thurs 3/16
5:00 PM Softball (Girls V) - Reitz - Scrimmage
7:00 PM Spring Musical - Cinderella
4:00 PM Super Bowl - Memorial HS
Fri 3/17
7:00 PM Spring Musical - Cinderella
Sat 3/18
7:30 AM Spring Art Camp
2:00 PM Spring Musical - Cinderella
7:00 PM Spring Musical - Cinderella
LUNCH MENU for the WEEK of 03/13/23 - 03/17/23
Wednesday- Chicken Smackers
Thursday- Tacos
Friday- Breakfast for Lunch
#WEAREMV