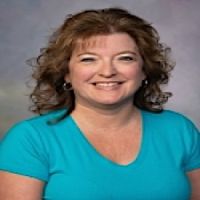 MT. VERNON HIGH SCHOOL DAILY BULLETIN
Thursday, March 31, 2022 - Maroon Day
TO THE STUDENTS:
If you are planning on playing basketball please report to the boys locker room at this time for a brief meeting with Coach Newcomb.
The Lady 'Cats had a strong showing against Bosse last night. The 'Cats offense was led by Cora Bell (3-4), Taylor Mason (2-3), Baylee Rhodes (2-3), Peyton Rush (2-4), and Mallory Mason (2-4). Mallory Mason, Peyton Rush, and Baylee Rhodes led the team with 2 RBIs each. Peyton Rush secured the win in the circle, striking out five and only giving up two hits in the six inning outing. The 'Cats are back in action tomorrow against South Spencer!
Officers from the Mount Vernon Police Department will be joining us for lunch on Tuesday April 12th. Be sure to welcome them and feel free to sit and eat with them during your lunch break.
MVHS School Bookstore is having a CLEARANCE SALE on all apparel $5 shirt sleeve t-shirts $6 long sleeve t-shirts $10 crewnecks & hoodies
Winter Formal photos can be picked up in Mr. McLimore's room J116.
If you are planning on participating in the graduation ceremony you MUST order a cap & gown! Using past graduates' cap and gown is not allowed. If you don't know if you have ordered a cap & gown, please stop by the counseling office and check with Mrs. Martin.
2. Mrs. McCloud has sent all Seniors an email to select students to be on the ballot for prom king and queen. Please complete the google form by this Friday, April 1.
3. If you are considering attending college next year, you need to submit the FAFSA. The state FAFSA deadline is April 15 which is in 2 1/2 weeks. If you have
questions or need assistance, see Mrs. Rose Tuesday or Wednesday this week.