Building Our Future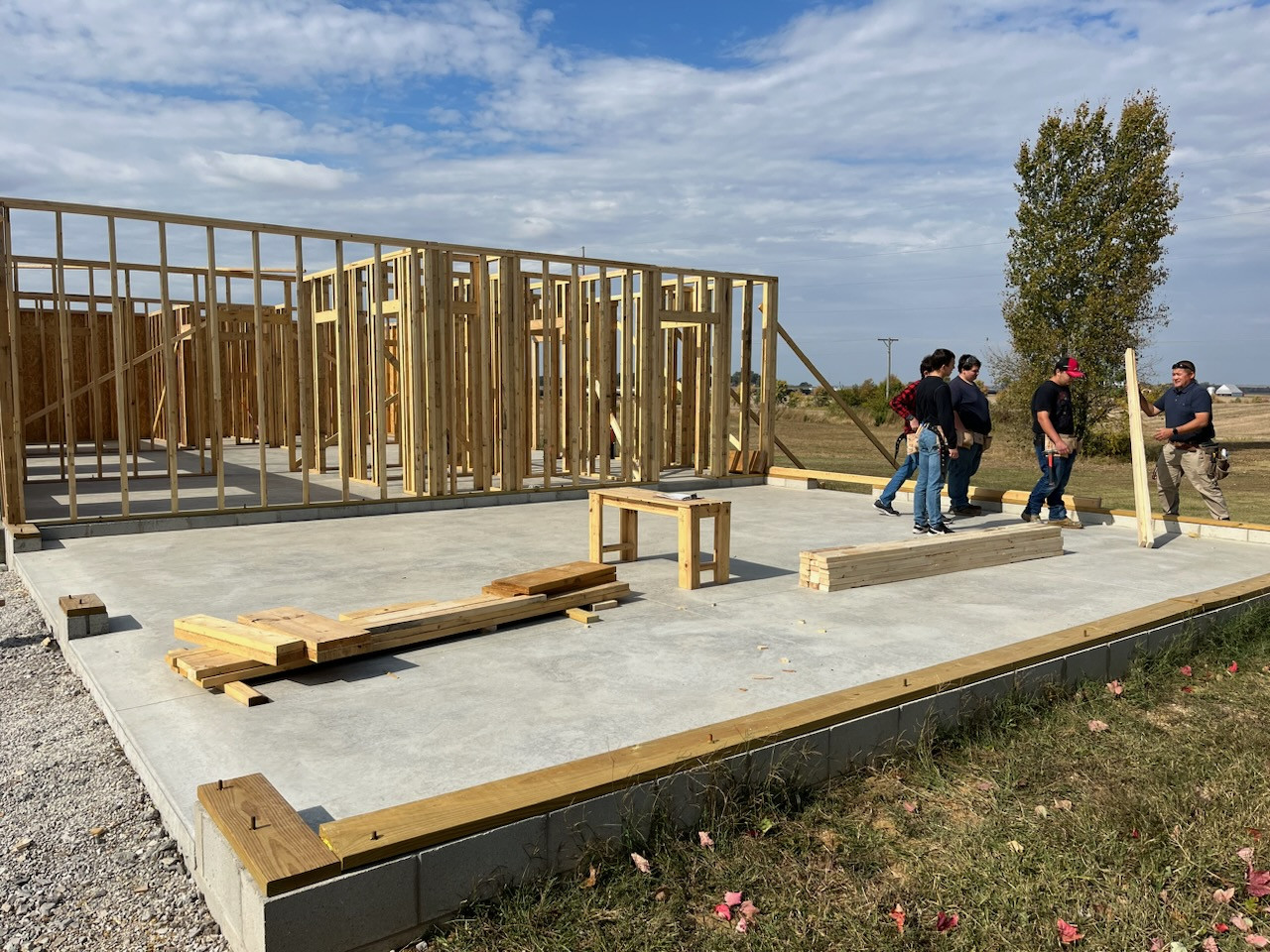 I am thrilled to provide you with an update on the wonderful endeavor undertaken by our high school
construction class, which many of you have been following.
As showcased in the attached photograph, our students have made remarkable progress on the
construction of a house. With the foundation firmly set and the walls rising, it's wonderful to witness the
structure taking form. The diligence, skill, and passion with which our young builders have approached
this project are evident in every beam they place and every nail they hammer.
This initiative goes beyond mere brick and mortar. It's about instilling a sense of responsibility,
teamwork, and pride in our students. They are not just building a house; they are laying the foundation
for their future, gaining invaluable hands-on experience that will undoubtedly serve them well in their
chosen careers.
The MSD of Mount Vernon takes great pride in providing our students with many different opportunities
to pursue their various interests. I'm glad that we live in a community that supports our youth in their
development. Together, we are not just constructing a building, but building character, fostering talent,
and nurturing the future leaders of our community.
Sincerely,
Dr. Matt Thompson
Superintendent
MSD Mount Vernon
Stay Informed
When you subscribe to the blog, we will send you an e-mail when there are new updates on the site so you wouldn't miss them.
Comments
No comments made yet. Be the first to submit a comment