Industriousness... What?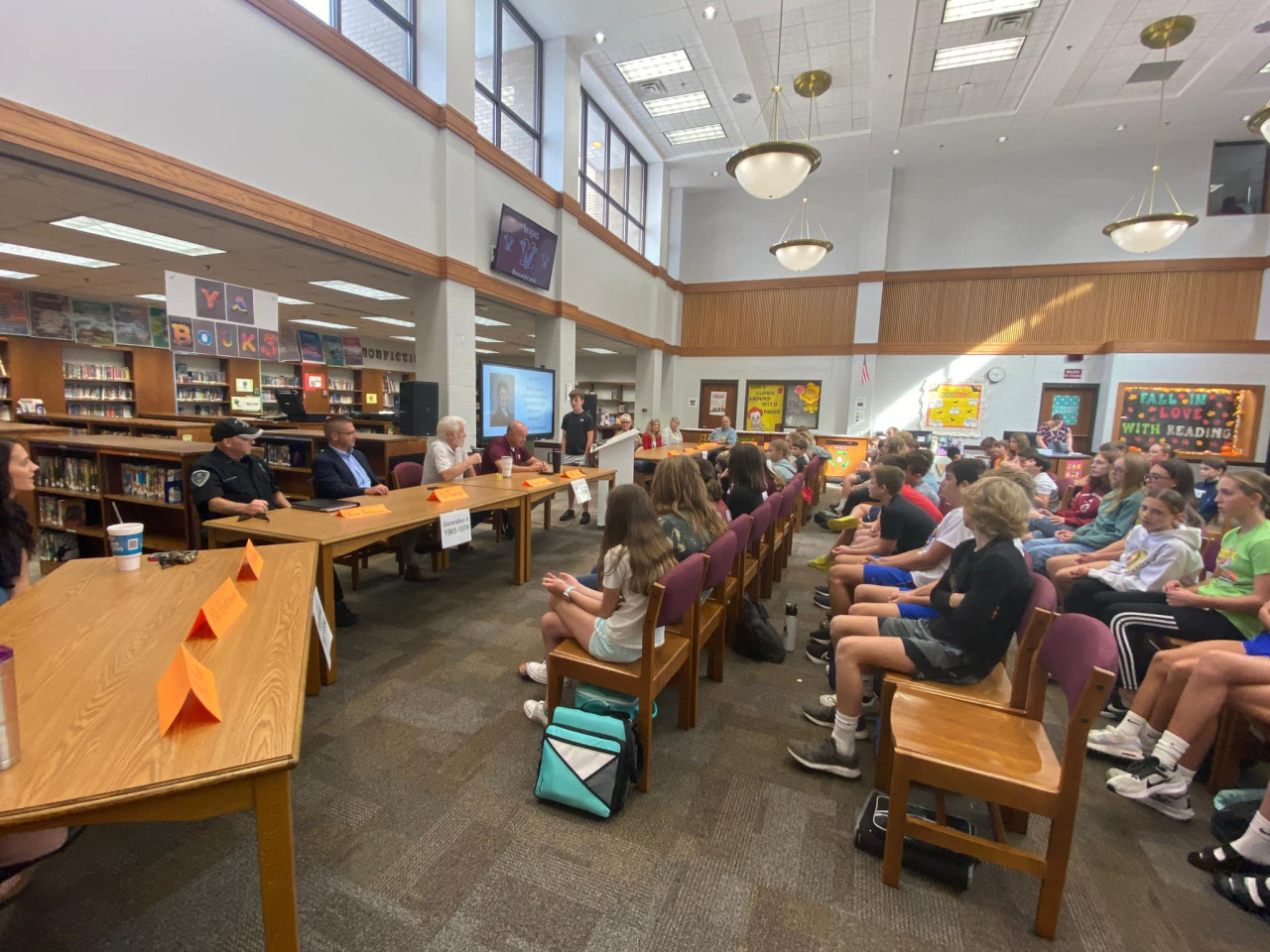 All roads that lead to success have to pass through hard work boulevard at some point.
Are you a bit of a nerd? I know I am. I find myself drawn to straight lines, spreadsheets, and non-fiction books. Do you share my fascination with what it takes to be successful? Do you wonder how we can develop habits in our youth that lead them to success? If you're nodding your head, you're not alone. Developing daily habits often leads to a lifelong quest for self-improvement and achievement.
If you're familiar with Indiana native and legendary basketball coach John Wooden, you might know about his Pyramid of Success. Because I can't help myself, I've crafted my own version, known as the Pyramid of Excellence. Three foundational blocks in this pyramid are Enthusiasm, Growth Mindset and Industriousness. In a previous Principal Perspective, I delved into Growth Mindset, and in the future, I'll explore the realm of Enthusiasm. Today, let's focus on the cornerstone of Industriousness.
According to Dictionary.com, industriousness is defined as the constant, energetic, or devoted effort. It signifies hard work—very hard work. It's essential to understand that there's no substitute for extreme dedication and effort when it comes to achieving real success. From the grandest of achievements to the smallest of victories, it all starts with a strong work ethic. I have not known any individual anywhere who achieved real success without working extremely hard.
As parents, we often wish for our children to lead better lives than we did. Sometimes, we mistakenly equate "easier" with "better." It's important to remind ourselves that allowing our kids to face and overcome challenges is a vital part of their growth. Productive struggle necessitates effort, and to surmount obstacles, industriousness is the key. It's an idea we can all agree upon: industriousness is a precursor to success. After all, why do all roads to success lead through Hard Work Boulevard?
At Mt. Vernon Junior High, our goal is to empower all our students to succeed. Beyond that, we aim to equip them with the skills required to thrive in high school and beyond as responsible, successful adults. Those of us with a Growth Mindset firmly believe that industriousness is not an innate, fixed trait but a quality that can be cultivated, honed, and enhanced over time. However, this journey requires practice, and the only way to practice hard work is by confronting and conquering challenges.
I encourage you, as parents and guardians, to inspire your students to explore the myriad opportunities provided by the MSD of MV. Celebrate your students industriousness and embrace the challenges that come their way. Remember that with every challenge, their industriousness is being developed, bringing them one step closer to success.

Marc Hostetter
MVJHS Principal
Stay Informed
When you subscribe to the blog, we will send you an e-mail when there are new updates on the site so you wouldn't miss them.
Comments
No comments made yet. Be the first to submit a comment