Daily Bulletin 11/14/23 - Gray Day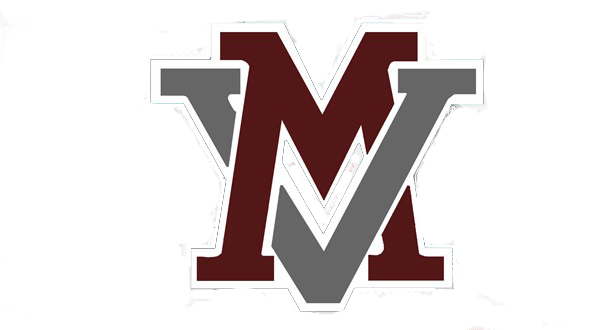 MT. VERNON HIGH SCHOOL DAILY BULLETIN
Tuesday, November 14, 2023 - Maroon Day
STUDENTS:
Attention Art Guild Members: Art Camp is THIS Saturday. Set up is after school Friday until 5:00 in Mrs. Glaser's rooms. Be here Saturday at 7:30 am at the Circle Drive and plan to stay until 3:30 pm. Lunch will be provided but bring a drink or change for the vending machine. See the Art Guild Google Classroom for more information and Mrs. Glaser with questions.
If any student is interested in participating in the Science Olympiad competition at USI in February, please come see Mrs. Martens in room B119 sometime this week. There are trivia events, engineering events, and hands-on lab events that encompass all areas of science. Participation looks great on college and scholarship applications!
Picture Retake Day: December 12th starting at 10:00 am. Retakes are super easy! Here is some of the basic info:
1. Students do not need to notify ahead of time if they are getting retakes.
2. If a student ordered a picture package on the original day, and they are getting a retake due to dissatisfaction, they just need to bring their package back on retake day and hand it to the photographer. They will retake the photo, let them see it, and do an even trade(reorder the same package with the new image at no charge). But they must return the package to get the new one. If someone happens to forget their package at home, we will still photograph them, they will just be marked as no package until they return the original.
3. There will be no new hardcopy order forms sent for retakes, but if someone is being photographed for the first time and is wanting to order, they need to use the online order code on the pdf I"m attaching--it's a different code than what was used on the original day.
4. If someone was photographed on the original picture day, but didn't order a package, and is just wanting a retake for yearbook purposes, that's fine too. We do ask they give a valid reason for the retake though, just so that it doesn't get out of hand.
Calling out all artistic students or a student in need of community service hours! Christmas on Main Street is being held on Friday, Dec 8th and Saturday, Dec 9th. They are looking for MVHS student volunteers after school on Monday, Dec 4th & Tuesday, Dec 5th to help decorate windows of Main Street businesses. Anyone interested can contact Becky Weintraut @ (812) 457 -9908/Becky_Weintraut@dell.com or Tiffany Jarvis @ wjmtvernon97@yahoo.com.
Absences which are due solely to hospitalization or long-term home illness, or absences which occur due to the necessity to see a medical doctor, will not count against the seven-day limit, if parents provide the school with a written doctor's excuse immediately upon the student's return to school (immediately shall be interpreted as within 24 hours).
Prom is April 20, 2024 at USI in Carter Hall 8:00-11:00 pm
The Student Council is organizing an ALL IN for Christmas project that provides Christmas gifts for students in our community that may not otherwise receive gifts. They are hosting an ALL IN toy drive to ask for items that were specifically requested. Some of those items include: Soft blankets & pillows, Hairbrushes, Lotion, Deodorant, Shampoo & conditioner, Body wash, Squishmallows, LED lights, Lays chips, Crafts, Diamond art puzzles, Legos, Paint & paint brushes,Fidget toys, Bubble gum, Takis, Chocolate, Hair clips. If you donate one of the requested items, your name will be entered into a drawing for 1 of 2 gift cards. Items will be accepted through November 21, and can be brought to Ms. Block's room (B111).
November 13, 2023 - November 19, 2023

Tue 11/14

6:00 PM

Girls (JV) Basketball vs. Reitz

7:30 PM

Girls (V) Basketball vs. Reitz

Wed 11/15

6:30 PM

Volleyball Banquet

Thurs 11/16

5:30 PM

Girls (V) Swimming & Diving vs. Gibson Southern & Tecumseh

Fri 11/17

6:00 PM

Girls (V) Basketball @ North Posey

Sat 11/18

8:00 AM

Boys Wrestling (JV) @ Jasper High - Rick and Rohl Invite

9:00 AM

Girls (V) Swimming & Diving Mt. Vernon Invite - Swim Finals

12:00 PM

Boys (V) Basketball @ Wood Memorial

Sun 11/19
Lunch Menu for week of 11/13/23-11/17/23
Tuesday- Chicken on the Beach
Wednesday- Turkey & gravy
Thursday- Chicken Alfredo
Friday- Build-A-Burger
Stay Informed
When you subscribe to the blog, we will send you an e-mail when there are new updates on the site so you wouldn't miss them.
Comments
No comments made yet. Be the first to submit a comment