Daily Bulletin 11/03/23 - Gray Day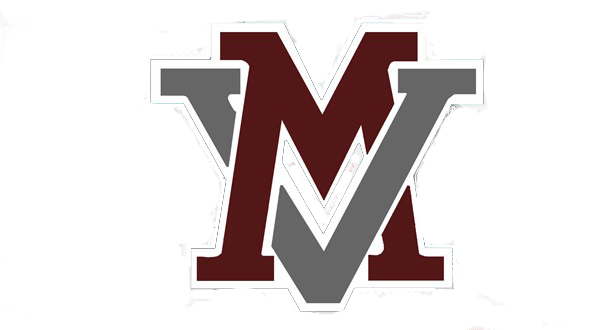 MT. VERNON HIGH SCHOOL DAILY BULLETIN
Friday, November 3, 2023 - Gray Day
STUDENTS:
The Art Guild will meet during the Reading Period today/Friday to discuss Art Camp. All Art Guild members are encouraged to attend.
NHS will hold its monthly membership meeting on Thursday November 9th at 7:30 am sharp in the media center.
Picture Retake Day: December 12th starting at 10:00 am
Girls Basketball opener tonight. We will be holding a canned food drive to give back to our community. All donations will go to the local food pantry. At the gate, we will be offering $1 off of the ticket price for each can donated.
MVHS will be hosting a blood drive today. You may sign up to give using the google form link that will be emailed to you.
To give blood you must:
Be in good general health and feeling well
Be at least 17-years-old, or 16-years-old with parental consent
Weigh at least 110 lbs.
Prom is April 20, 2024 at USI in Carter Hall 8:00-11:00 pm
The Student Council is organizing an ALL IN for Christmas project that provides Christmas gifts for students in our community that may not otherwise receive gifts. They are hosting an ALL IN toy drive to ask for items that were specifically requested. Some of those items include: Soft blankets & pillows, Hairbrushes, Lotion, Deodorant, Shampoo & conditioner, Body wash, Squishmallows, LED lights, Lays chips, Crafts, Diamond art puzzles, Legos, Paint & paint brushes,Fidget toys, Bubble gum, Takis, Chocolate, Hair clips. If you donate one of the requested items, your name will be entered into a drawing for 1 of 2 gift cards. Items will be accepted through November 21, and can be brought to Ms. Block's room (B111).
The Weight Room will be open after school every Tuesday and Thursday from 3:15 to 4:15. The first open weight room will be this upcoming Thursday, November 2nd. You MUST have a current physical on file to be allowed to lift.
October 30, 2023 - November 5, 2023

Fri 11/3

TBD

Football (V) Sectional Championship

6:00 PM

Basketball Girls (JV) vs. Ev. Harrison

7:30 PM

Basketball Girls (V) vs. Ev. Harrison
November 6,2023 - November 12,2023

Mon 11/6

6:00 PM

Girls Soccer Banquet

Tues 11/7

Wed 11/8

Thurs 11/9

5:00 PM

Fall Play OPENING NIGHT

6:00 PM

Girls (V) Basketball vs. Tell City

Fri 11/10

5:00 PM

Fall Play

Sat 11/11

10:00 AM

Spell Bowl - State Finals @ Purdue University

12:00 PM

Fall Play

5:00 PM

Fall Play
Lunch Menu for week of 10/30/23-11/3/23
Friday-
Hot Ham & Cheese
Stay Informed
When you subscribe to the blog, we will send you an e-mail when there are new updates on the site so you wouldn't miss them.
Comments
No comments made yet. Be the first to submit a comment