Daily Bulletin 10/25/23 - Maroon Day - Club Schedule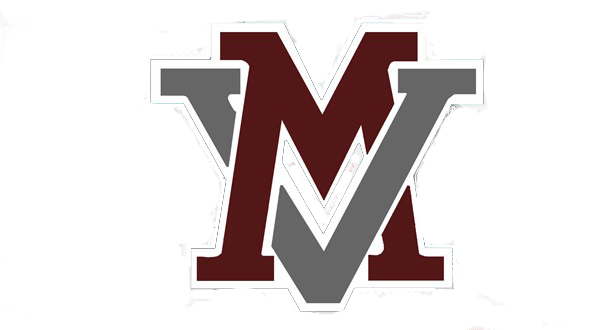 MT. VERNON HIGH SCHOOL DAILY BULLETIN
Wednesday, October 25, 2023 - Maroon Day
Fall Picture Day in the PAC
Club Schedule for SAT Prep - Cornell Notes
Students will meet in their coordinating groups during club time.
1st Period 8:05 am - 9:25 am
1FA 8:05 am - 9:00 am
2nd Period 9:35 am - 10:55 am
2FA 9:05 am - 10:00 am
3FA 10:05am - 10:55am
3rd Period 11:00 am - 12:50 pm
Coordinating Group 1:00 pm - 1:35 pm
4th Period 1:45 pm - 3:05 pm
Altered Chimes Schedule days for November:
Wednesday, November 1st - Half Day Inservice
Thursday, November 2nd - Club Schedule
SAT PREP - Khan Academy - Coordinating Groups during club time
Wednesday, November 8th Club Schedule - 1st Club Cluster
Wednesday, November 15th Club Schedule - 2nd Club Cluster
Wednesday, November 29th
Club Schedule - SAT PREP - Hashtag Reading - Coordinating Groups during club time
STUDENTS:
https://inter-state.com Click the Red Order Here and enter code 80451SA . Picture forms will be handed out Friday, October 20th during 5th period. Extra picture forms can be picked up in the counseling office. Wednesday, October 25 & Thursday, October 26. The photography sessions will take place tomorrow Wednesday, October 25th (Maroon Day periods 1 through 4), and Thursday, October 26th, (Gray Day periods 5 through 8). We kindly request that students dress neatly on the day of their English class. While every student's photo will be included in the yearbook, there is no obligation to purchase the picture. For our seniors, we encourage you to wear more formal attire on their English class day. Senior portraits will feature a distinct background in the yearbook. Seniors are also encouraged to visit any outside photographer of their choice for formal senior photos.
Purdue University will be here during lunch tomorrow (Oct 24th) to meet with students interested in attending their college.
MVHS will be hosting a blood drive on Friday, November 3. You may sign up to give using the google form link that will be emailed to you. To give blood you must: Be in good general health and feeling well. Be at least 17-years-old, or 16-years-old with parental consent. Weigh at least 110 lbs.
Letter Jacket Day will be this Thursday, October 26 during lunch in the cafe foyer. A Neff representative will be on hand to assist with the purchase of letter jackets. Be sure to bring in any items you wish to have sewn on, such as your varsity letter and any patches. Order forms are available in the athletic office. Full payment is due when placing the order.
Athletic Weekly Schedule

October 23,2023 - October 29, 2023

Wed 10/25

n/a

Thurs 10/26

11:30 - 1

NEFF Athletic Jacket ordering

3:40 PM

Winter Sport Pictures - Girls Basketball, Cheer, Girls wrestling

Fri 10/27

TBD

Football (V) - Sectional Rd 2

Sat 10/28

12:00 PM

Girls Cross Country (V) IHSAA State Finals @ Terre Haute North

Sun 10/29
October 23rd - October 27th
Tuesday- Boneless Pork Chop
Wednesday- Chicken Parmesan
Thursday- Baked Spaghetti
Friday- Chicken Fillet Sandwich
Stay Informed
When you subscribe to the blog, we will send you an e-mail when there are new updates on the site so you wouldn't miss them.
Comments
No comments made yet. Be the first to submit a comment