End of Year Information for Grades 9-11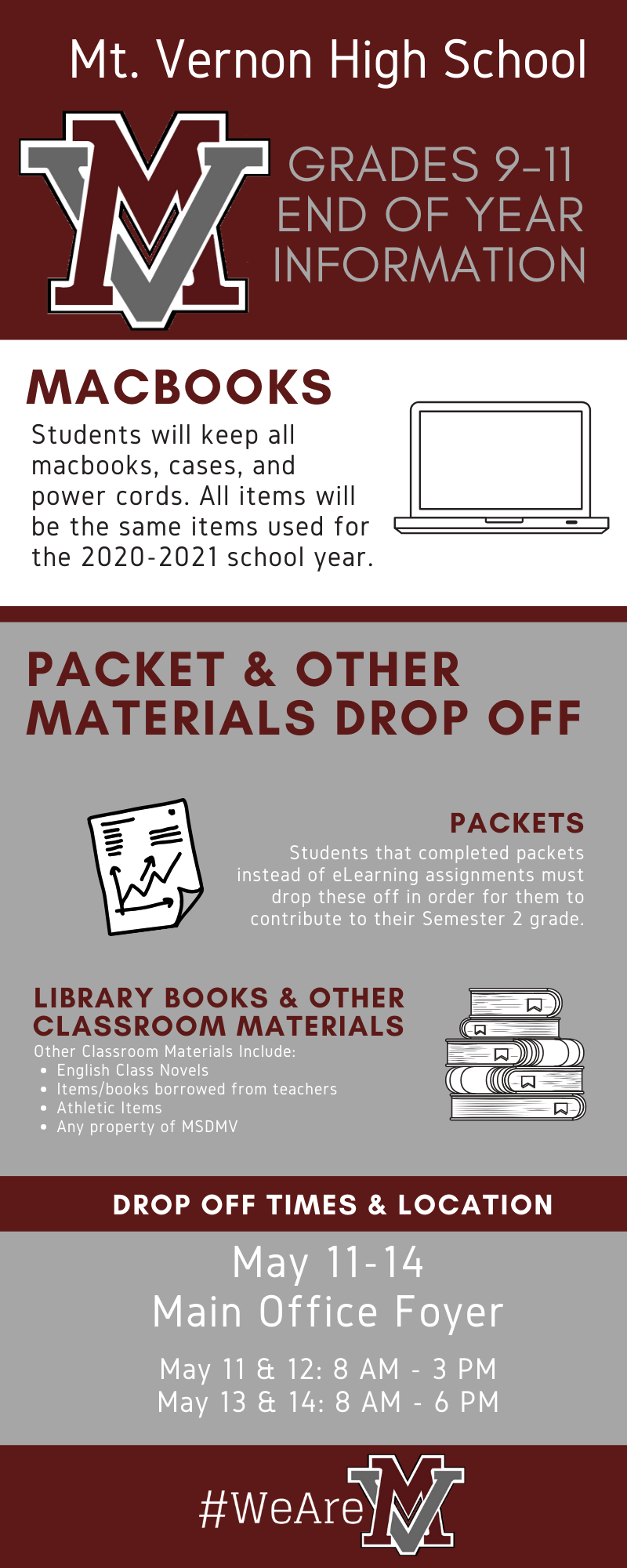 Grades 9-11 Student Information:
Students should KEEP Macbooks, power cords and cases to be used for the 2020-2021 school year.
Students should return all completed work in order for it to contribute to their Semester 2 grade.
Students should return all library books, classroom materials (classroom novels, things borrowed from teachers, etc.) and all athletic equipment.
Drop off Location: Main Office Foyer
Drop off Dates/Times:
May 11 & 12; 8 AM - 3 PM
May 13 & 14; 8 AM - 6 PM
#WEAREMV
Comments
No comments made yet. Be the first to submit a comment
By accepting you will be accessing a service provided by a third-party external to https://www.mvschool.org/