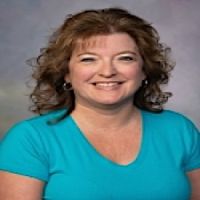 MT. VERNON HIGH SCHOOL DAILY BULLETIN
Wednesday, August 30, 2023 - Gray Day
The Media Center is CLOSED Today-
Tech Students will report to Main Office

STUDENTS:

Jostens Rep will be here this Friday, September 1st 8:15 am-8:35 am
Meeting with ALL Seniors regarding Graduation Products/Ordering Information Meeting 9:45 am - 10:05 am
Meeting with ALL Sophomores regarding Class Ring/Ordering Information Meeting
Call out meeting for boys playing golf in the Spring tomorrow Thursday 8/31 during reading period in the Aux Gym.
Call out meeting for Swim & Diving this Friday, September 1st at 7:30am at the pool.
All students that are parking in the HS Football & Tennis lots should purchase a parking sticker in the school bookstore by this Friday, September 1st and placed on your vehicle. Parking stickers will cost $10.00 and you will need to know the make, model and license plate number of your vehicle.
If you ordered a Yearbook last year and have not received it. Please see Mrs. Thomas before or after school in room A214.
https://inter-state.com Click the Red Order Here and enter code. Mt. Vernon High School Upcoming Events for Pictures. Cross Country Picture Order Code: 81173M. Fall Picture Day is… Wednesday, October 25 & Thursday, October 26 Order Code: 80451S *Student pictures will be taken during English class on these dates
CONGRATULATIONS:
Ella Sponn had the solo MV goal in the first half that finished 1-1. In the second half, Valarie Thompson came up big, materializing with a PK and putting MV up 2-1. Boonville had a PK of their own, tying it up, but Ella Sponn came up big, scoring the winning goal with 12 minutes left. Our defense of Lorelai Boyd, Lena Romero, Maddie Maier, Jaycee Campbell and goalie Abbey Ries held tight to keep the win.
The Lady Wildcats pick up a conference win against Boonville. Leading the offense with Arlissa Sharber with 10 kills and Cassidy Jones contributed 8 kills. Natalie Thompson guided the offense with 28 assists. Leading the defense with Hannah McNeece with 29 digs. Arlissa Sharber and Cassidy Jones both had 2 blocks on defense. Natalie Thompson had 19 serve attempts with 2 aces, and Arlissa Sharber had 20 serve attempts and 2 aces. The Lady Wildcats are now 4-3 on the season and 4-0 in PAC conference play. The Lady Wildcats are back in action on Thursday at Reitz High School. MV will be back in action Saturday in Tell City.
ACTIVITIES for the WEEK: August 28, 2023 - September 1, 2023
Wednesday 8/30
6:00 PM Boys Soccer (V) @ South Knox
Thursday 8/31
4:30 PM Girls Golf (V) @ Princeton
4:45 PM Boys Tennis (V) vs. Gibson Southern
5:00 PM Boys & Girls Cross Country (V) @ Alan Hopewell Class Invite Gibson Southern
5:30 PM Volleyball (JV) @ Reitz
7:00 PM Volleyball (V) @ Reitz
Friday 9/1
7:00 PM Football (V) @ Pike Central
Saturday 9/2
8:30 AM Girls Golf (V) @ Washington PAC Conference Meet
9:00 AM Volleyball (JV & V) @ Tell City
10:00AM Boys Soccer (JV & V) @ Heritage Hills
10:00 AM Boys Tennis (V) @ Heritage Hills
12:00 PM Girls Soccer @ Tell City
LUNCH MENU for the WEEK: August 28, 2023 - September 1, 2023
Wednesday- Chicken Nuggets
Thursday- Spaghetti
Friday- Pizza Stromboli