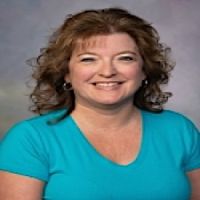 MT. VERNON HIGH SCHOOL DAILY BULLETIN
Thursday, August 26, 2021 Gray Day
TO THE STUDENTS
At this time there is a meeting in the Main Gym for any boy interested in playing basketball this season.
Freshmen interested in running for a class office position need to pick up a form from Mrs. Delancy in room A218. All forms are due today!
"The Marching Wildcat Color Run is being held on Sept. 11th, starting at 8am. This is a 5k Color race to benefit the Mount Vernon High School Band program. It is a fun-filled race designed to promote being active and getting a little messy while supporting our high school band students. All profits from this race go to fund the band activities related to Mount Vernon High School Band Program."
"Are you interested in serving your community? Well then join Key Club! First meeting will tomorrow before school at 7:40 in the PAC"
Anyone interested in playing baseball this year, not in a fall sport, we will have an informational meeting on Tuesday, August 31st at 7:45 am in Coach Quinzer's room, B127. If you have questions or cannot make the meeting, see Coach Quinzer.
"Audition sign-up sheets and show information are posted by the choir room for the Fall Play: THE CRUCIBLE. Auditions will be next Monday 08/30 and Tuesday 08/31. Students wishing to audition must sign up for the day they plan to attend."
TODAY'S ACTIVITIES
Thurs 08/26 3:45 PM Golf (Girls V) @ Castle/Central (Helfrich)
5:00 PM Soccer (Girls V) vs. Bosse
5:00 PM Tennis (Boys V) vs. Princeton
TODAY'S LUNCH MENU:
Teriyaki Nuggets/ NO FRY DAY
#WEAREMV