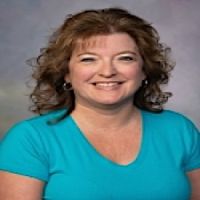 MT. VERNON HIGH SCHOOL DAILY BULLETIN
Thursday, September 16, 2021 Gray Day
TO THE STUDENTS
Football Homecoming Spirit Days for this week:, Thursday: Wear ALL of one color, Friday: Seniors and Juniors: wear Maroon / Sophomores and Freshmen wear Gray *School dress code rules apply to all spirit dress days.
The cafeteria court yard will be closed until September 20th.
Students interested in participating in the Spring Musical should sign-up on the interest form in the Choir Hallway.
Studio B orders can be turned into the main office.
Students: Next week -09/20-09/24) is College Go! Week! Here are the activities for the week:, Monday 09/20: Your future's so bright, wear neon! Tuesday 09/21: College t-shirt Tuesday (Wear your college gear and see Mrs. Rose outside the cafeteria during lunch and get entered to win a prize. If you are not at school during lunch, email a pic of you wearing your college t-shirt.) Mrs. Rose will be outside the cafeteria taking pics of students with a background representing the college you hope to attend. Pics will be posted on the high school's social media or website. Wednesday 09/22: Have a favorite college? Be monochromatic and wear all of one color representing that school's colors or wear the colors for college rivals like Purdue and IU or USI and Kentucky Wesleyan just to name a few. Maybe ask a friend to dress in your college's rival colors. Thursday 09/23: College Trivia Thursday (You will be emailed a link to a magazine to find the answer. Be the first couple students to answer correctly via email, and win a prize. Friday 09/24: Your future starts here! Show your school spirit by wearing maroon, grey, or white!
MVHS ACTIVITIES for the WEEK of 09/13/21 - 09/17/21:
Thu 9/16
4:00 PM Golf (Girls V) vs. Reitz (WHCC)
5:00 PM Tennis (Boys V) vs. Princeton
5:30 PM Soccer (Boys V) @ Harrison
5:30 PM Soccer (Girls V) vs. Pike Central
5:30 PM Volleyball (Girls JV/V) @ Princeton
MVHS LUNCH MENU for the WEEK of 09/13/21 - 09/17/21:
Thurs.- Hot Ham & Cheese w/Fries
Fri.- Beef Nachos/ NO FRY DAY
#WEAREMV