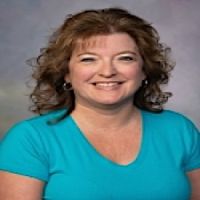 MT. VERNON HIGH SCHOOL DAILY BULLETIN
Wednesday December 7, 2022 - Gray Day
Club Schedule - Cluster #2
TO THE STUDENTS:
NHS will be holding its December meeting tomorrow, at 7:30a, outside the cafeteria." Any member unable to attend should notify either Mr. Bethel or Mr. Bacon before the end of school today.
Appeal for Credit forms will be delivered to those students that need them. The forms have to be completed by the student first and then given to the teacher listed on the form. The forms have to be turned into Mr. Fischer or Mrs. C Burnett (A105) by Tuesday morning, December 13, 2022. If you receive an Appeal for Credit form and fail to complete it, you will automatically lose your credit for that class.
In January, Mt. Vernon will begin an eSports program to compete against other high schools in the state. Students interested in being a part of the team, should see one of the posters hanging in the school and scan the QR code to complete an application. If you have any questions, please email Mrs. Kissinger.
Auditions for the Spring musical, Cinderella will continue today 12/07 and tomorrow at 5:30 p.m. Sign up sheet in the choir hallway.
April 29, 20223 - Prom at USI in Carter Hall from 8:00pm-11:00pm. Tickets will be sold 3 weeks prior to prom and tickets will be $30 each.
Altered Schedule Dates for December (subject to change) & Wednesday, December 14th - Club Schedule - Club Schedule - Khan Academy (Math)
MVHS ACTIVITIES for the WEEK of 12/05/22 - 12/09/22
Wednesday 12/7
5:30 PM Musical Auditions - PAC
6:00 PM Basketball (Boys Fr) vs. North Posey
Thursday 12/8
5:30 PM Musical Auditions - PAC
6:00 PM Basketball (Boys Fr) @ South Spencer
Friday 12/9
5:00 PM Wrestling (Boys V-1) @ PAC Duals - Tell City
Saturday 12/10
8:00 AM Swimming & Diving (Co-Ed V) @ Splashing Through the Snow Invite - Terre Haute
9:00 AM Wrestling (Boys V-1) @ PAC Duals - Tell City Aquatic Center
9:00 AM Basketball (Boys Fr) vs. Forest Park
10:30 AM Basketball (Girls Fr) vs. Forest Park
12:00 PM Basketball (Girls V) vs. Boonville
5:30 PM Basketball (Boys JV/V) vs. Central
7:00 PM MVHS Band - performing National Anthem @ Evansville Thunderbolts game
LUNCH MENU for the WEEK of 12/05/22 - 12/09/22
Wednesday- Chicken Smackers/ NO FRY DAY
Thursday- Loaded Baked Potato/ NO FRY DAY
Friday- Build-A-Burger w/fries
#WEAREMV