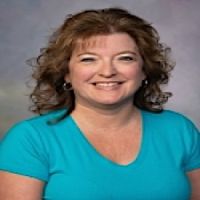 MT. VERNON HIGH SCHOOL DAILY BULLETIN
Friday, April 21, 2023 - Gray Day

TO THE STUDENTS:
SENIORS:
Seniors if you haven't picked up your Graduation Cap/Gown please pick them up in the Counseling Office ASAP..
Every Senior MUST order a new cap and gown if you are planning on participating in the graduation ceremony. Place your order online at www.jostens.com
Your chromebooks will be collected on Wednesday, May 17th before Senior Recognition Practice.
If you have lost an item, please check the main office lost and found.
TODAY is the last day to buy prom tickets. They are $30 each. If you are taking a guest that does not go to MVHS, you must have a guest date form signed before you can purchase your prom tickets. Tickets will be sold before/after school in Mrs. Hobgood and Mrs. Walter's rooms.
After Prom tickets will be on sale Wed. 04/26, Thurs. 04/27 & Fri. 04/28 during lunch.
The MVHS Talent Show will be Friday, April 28th at 2:00pm. Contact Mr. Baker no today to set up an audition.
CONGRATULATIONS:
Varsity Golf beat Benjamin Bosse High School 176-253
Mt. Vernon Boys Golf bounced back against Bosse with a score of 176-253. The Cats divided up with a Maroon and Gray team at WHCC. Leading scores were as follows: Max Hamrick (Medalist) 41, Mack Conyers 43, Logan Dutkiewicz 45, Brennan Austin 47, and Carlton Redman 48. Mason Higginson led the Gray team with a score of 51.
Girls Varsity Tennis beat Evansville Christian High School 3-2. Varsity: 1s. Lily Denning def. Diana May 6-1, 4-6, 6-1, 2s. Kate Cashmer def. Sadie Redman 6-1, 6-1, 3s. Grace Lueder def. Emerson Hammett 6-0, 6-0, 1d. Carter/Smith def. Lily Tenbarge/Grace Tenbarge 6-0, 6-1, 2d. Ella McCune/Kate Heckert def. Brumley/Zhou 6-1, 6-1 JV: Reilly Schelhorn def. Allie Boggeman 6-2, Lilly Chapman def. Allie Boggeman 6-2, Grimm/Halsey def. Megan Osborne/Ryan Hess 6-1, Grimm/Halsey def. Faith Juncker/Ellie Blackburn 6-3, Grimm/Halsey def. Sophia Reese/Madisyn Moles 6-0
Coed Varsity Track Unified and Field finishes 1st place at Ev. North. The Unified Track and Field team opened their season last night with a 1st place finish against Evansville North with a final score of 165 to 159. Podium finishers at the event in each respective heat/flight included: Long Jump - Ava Watters (1st); Nolan Deno (2nd), Shot Put - Nolan Deno (2nd); Jaycee Jarvis (3rd), 100m - Logan Steedman (1st); Maiya Jones (1st); Landon Deckard (1st); Drew Rapp (1st); Arlissa Sharber (2nd); Addison Dittmer (2nd); Jonathan Jarvis (2nd); Alana Bredemeir (2nd); Emily Jones (3rd), Molly Jones (3rd). 400m - Ava Watters (1st), Landon Deckard (2nd); Jaley Hamilton (2nd); Logan Steedman (3rd), 4x100 Relay - 1st Place - Nolan Deno, Logan Steedman, Jaley Hamilton, Maiya Jones The Unified Cats are back in action next week @Boonville at 5:30pm.
ACTIVITIES for the WEEK of 04/17/23 - 04/21/23
Fri 4/21
5:00 PM Softball (V) vs. Southridge
6:30 PM Softball (JV) vs. Southridge
6:00 PM Baseball (JV) vs. North
Sat 4/22
9:00 AM Boys and Girls Track and Field @ Forest Park Frosh/Soph Invite
9:00 AM Special Olympics Track and Field / Bocce @ Tell City
11:30 AM Baseball (JV) @ Gibson Southern