Posey County Economic Committee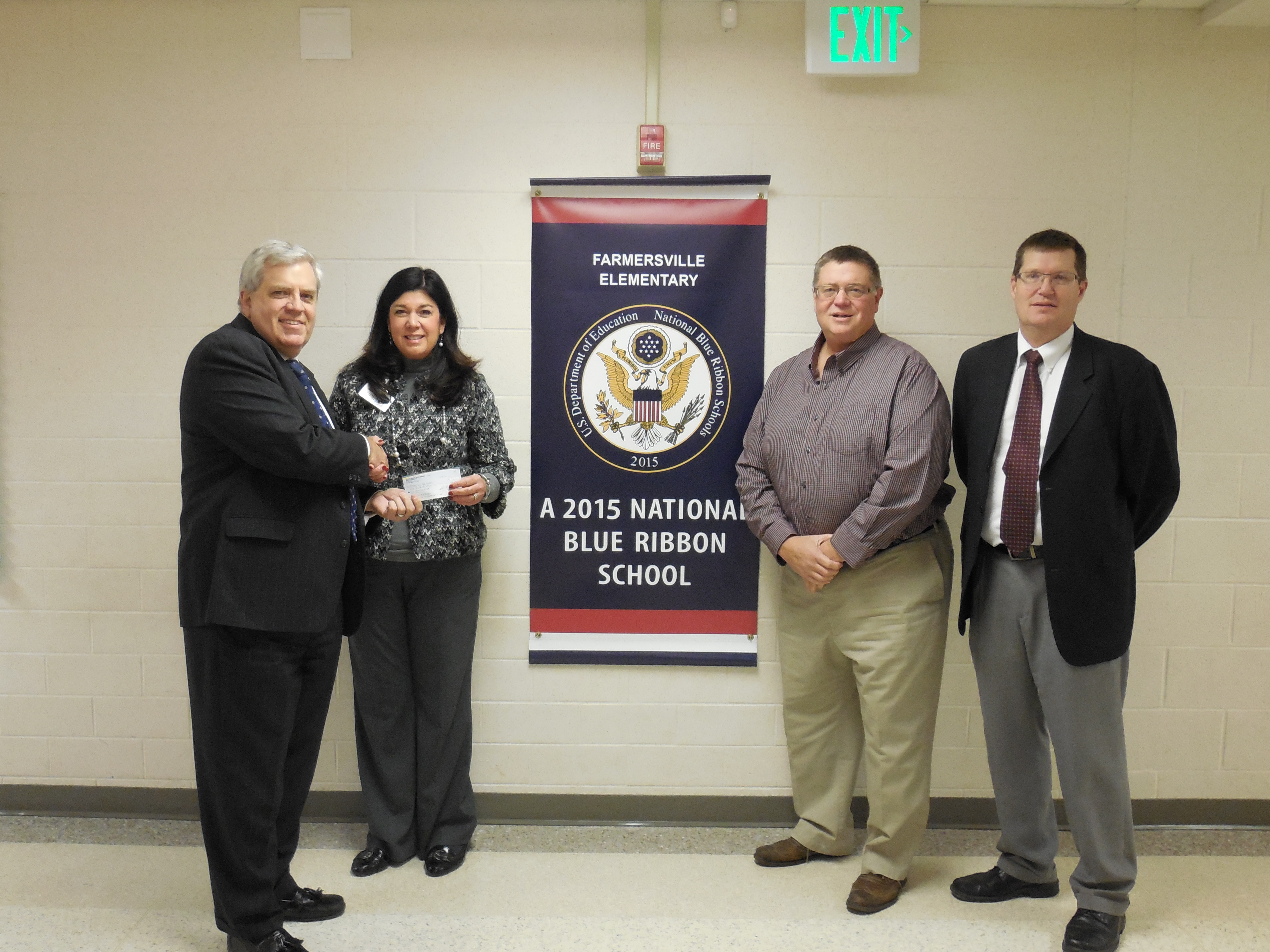 John Taylor, Executive Director for the Posey County Economic Committee, is handing Dr. Beth Johns a $500 check for Farmersville success at being recognized as a Blue Ribbon School. School Board President Mark Isaac and Superintendent Dr. Tom Kopatich were also present for the donation.
Posey County Schools Letter


Dear Parents, Guardians, and Community Members;

As the Superintendents of the Posey County Schools, we would like to express our concerns
about the 2014-2015 ISTEP+ tests. In reviewing the data recently provided to schools, it is clear
that the results are not an accurate reflection of our students' academic accomplishments or the
quality of teaching in our classrooms.

The Indiana Department of Education has told us to expect steep declines across the state
when scores are announced publicly in the next month or two. Statewide, English/Language
Arts passing percentages are down by an average of 16% and Math passing percentages are
down by an average of 24%. Some schools across Indiana are seeing a more significant
decrease than the state average. This dramatic decrease is the direct result of (1) a botched
test; (2) an abrupt change in state standard; and (3) arbitrary pass/fail "cut scores."

During the spring 2015 ISTEP+ testing, there were numerous technical issues. An absurdly-
long, 12-hour test was reduced at the last minute, and there was an inconsistency in testing
methods that left students discouraged and frustrated. Some questions on the test were thrown
out because too many students answered them correctly. This type of methodology ensures
that someone will always fail and provides little value to teachers seeking to improve their
instruction.

We believe all of the Posey County schools provide an excellent educational learning
environment where children gain the knowledge and skills necessary for their personal post-
secondary pathways. We believe our teachers are professional educators who diligently work to
provide learning that meets the unique needs of all of our students. We believe in valid reliable
assessments that measures achievement to improve instruction. We believe it is unfair to label
students, teachers, schools, and communities based upon erroneous and manipulated
assessments as the spring 2015 ISTEP+ test has been.

It's time for a change. We encourage students, educators and community members to let their
voices be heard. Please contact your local legislators. The students of the Posey County School
Districts deserve an assessment system that measures their growth and progress throughout the
year and allows educators to make timely decisions regarding their unique learning needs. They
deserve education that is not influenced by legislative agendas in a political tug of war, but by
trained educators who understand how students learn best.

Sincerely,


| | | | | |
| --- | --- | --- | --- | --- |
| Dr. Todd Camp Dr. | | | | Tom Kopatich |
| Superintendent | | | | Superintendent |
| MSD of North Posey County School | | | | MSD of Mt Vernon |
Mission Statement
Motivate individuals to succeed
Valuable community partnerships


Passionate teachers and staff
Rigorous curriculum
Integrated technology
Develop critical and creative thinking skills
Engage students, parents, and families


MSDMV is proud to provide exemplary academic opportunities with integrated technology to develop critical and creative thinking skills in our students. Passionate teachers and staff along with valuable community and family partnerships motivate all students to follow their individual chosen path.
The last day of school for students is May 25, 2016!

School will be in session May 13, 2016.
Contact Us!
MSD of Mt. Vernon
Dr. Tom Kopatich, Supt.
1000 W. Fourth St.
Mt. Vernon, IN  47620


Phone:  812.838.4471
Fax:  812-833-2078