A School Rating 2015-16
It is official!! Mt. Vernon School District received an "A" rating for the 2015-16 school year from the Indiana Department of Education. Overall, we scored our highest score ever in our district. I want to thank all of you for your hard work and dedication to the children of MSDMV!
I personally feel we have always been an "A" district, but to get the recognition everyone deserves is great. I appreciate all you do, and I feel very blessed to work in this corporation.
Here are the scores by schools:
District A
Farmersville A 102.1
Marrs A 98.6
West A 109.3 ****Congratulations for receiving the highest score across the district.****
Junior High B 86.4
High School B 89.4
The high school is appealing their grade due to meeting one or more of the State's set criteria for appeals. We are very hopeful that after the appeal process is concluded, the high school will be designated as an "A" school as well.
The greatest improvement came at West and the Junior High. Both have been labeled C schools the last couple of years and now they moved to an A and B+ school respectfully.
I want to thank our parents and community for all of their support to the schools.
Dr. Tom Kopatich
Superintendent of Schools
2017 Artists
Visual Arts students from Mt. Vernon High School participated in the 19th Annual First Brush of Spring Paint Out in New Harmony, Indiana April 20-22. Students visited the Hoosier Salon to see the Field to Finish exhibit, interviewed working plein air artists and created their own plein air work for the competition on Saturday. Students worked in acrylics, watercolor, oil and chalk pastel as well as colored pencil. Their teacher is Kendra Glaser from Mt. Vernon High School..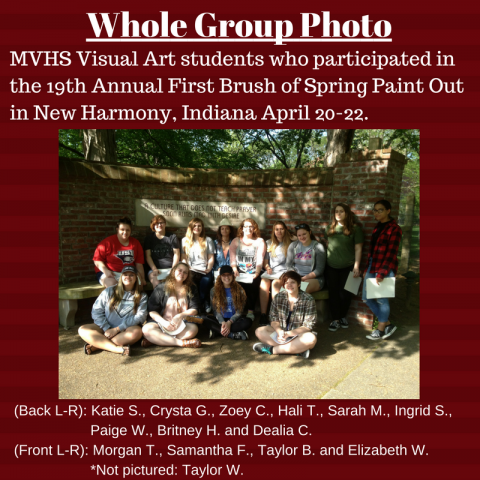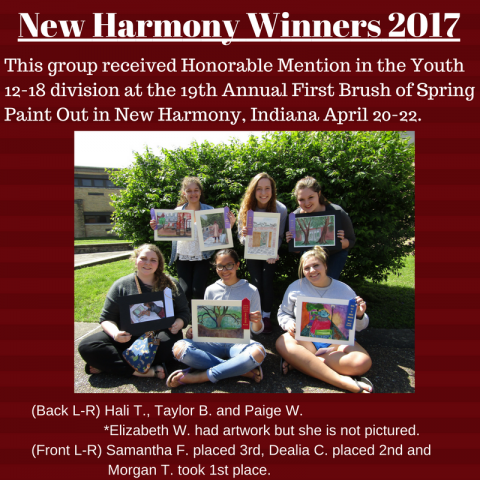 More Articles...
Page 1 of 2
<<
Start
<
Prev
1
2
Next
>
End
>>
Mission Statement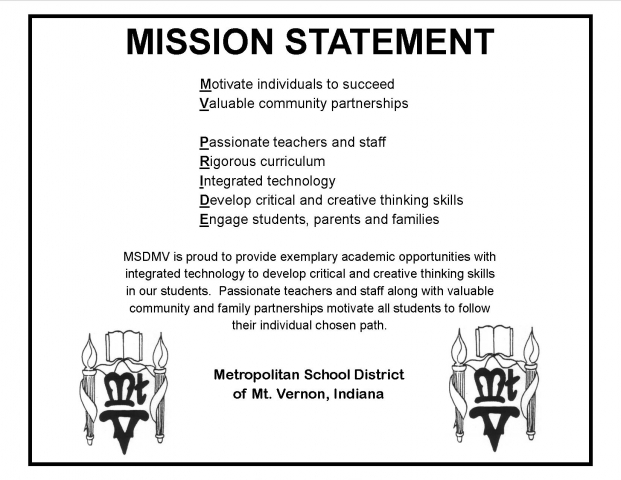 The last day of school for students is May 24, 2017!

Now hiring substitute bus drivers. Please visit the Personnel tab for more information.
Contact Us!
MSD of Mt. Vernon
Dr. Tom Kopatich, Supt.
1000 W. Fourth St.
Mt. Vernon, IN  47620


Phone:  812.838.4471
Fax:  812-833-2078